Joomla, OpenCart...Themes & News
We deliver a wide range of template and extension for Joomla, OpenCart, Shopify. We update our products frequently on this blog so that you can find what you need here.
For more options, please visit our main page: http://www.smartaddons.com/
Howdy guys!

On this November, SmartAddons are happy to release a charming Joomla template designed for for hotel, spa, hostel and guest house or resort websites. - S Resort II. Let's take a sneak peek on this upcoming resort Joomla template now!

Core Features:

Sj Resort II Designs:
(Click on each image for large version)
Homepage Layout

Resort Listing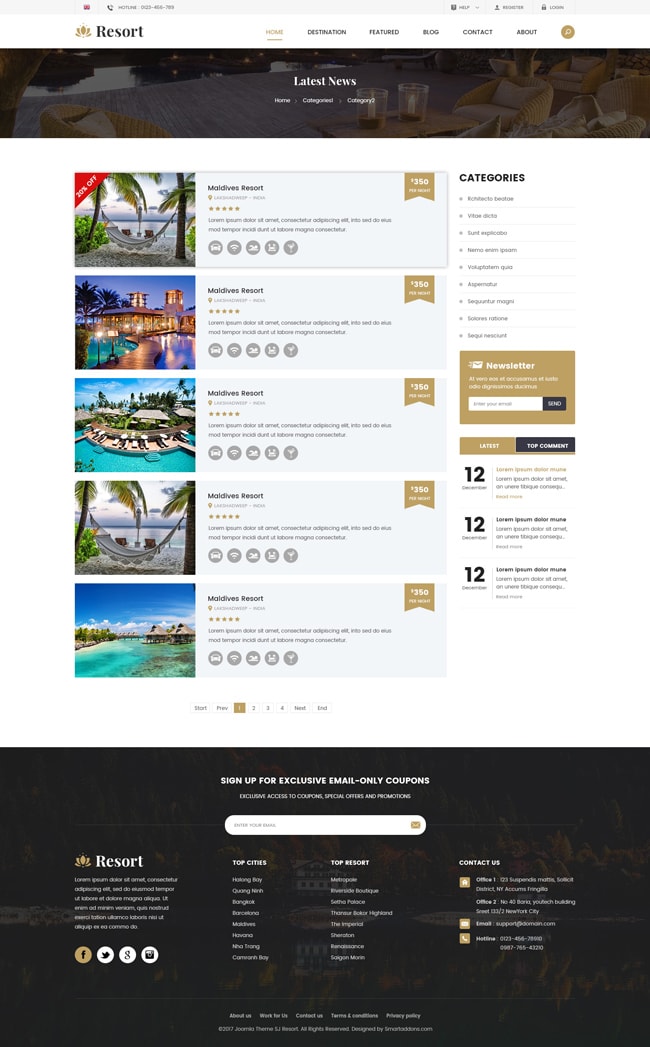 Resort Detail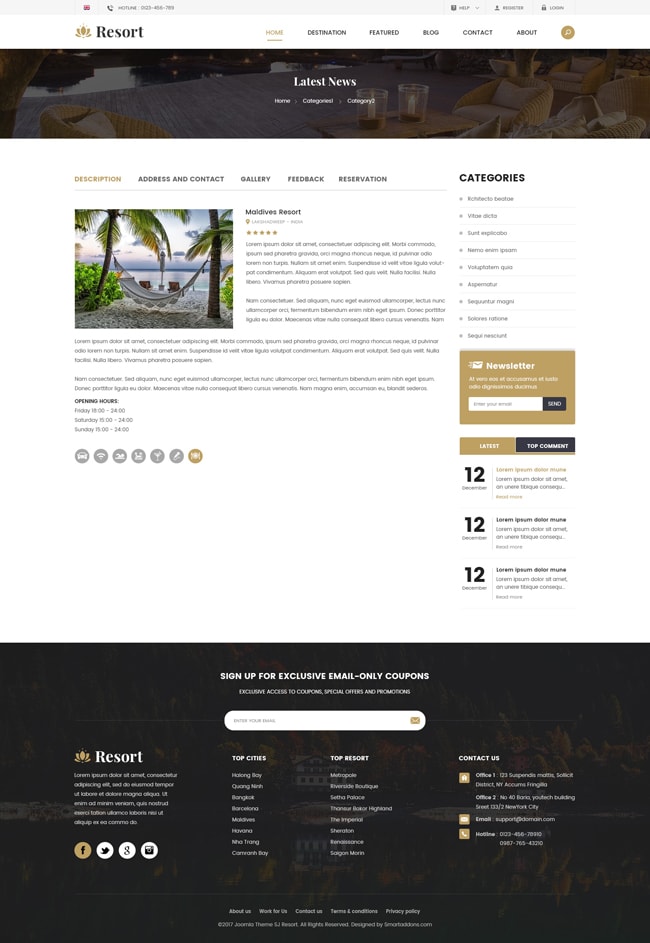 Blog Listing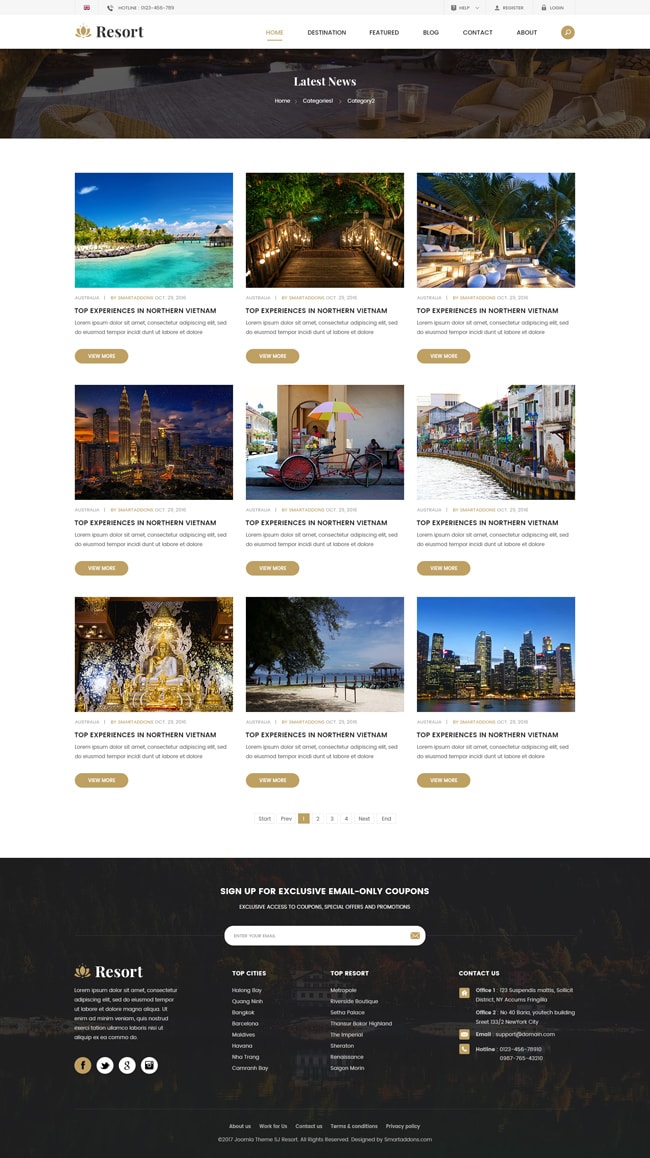 Blog Detail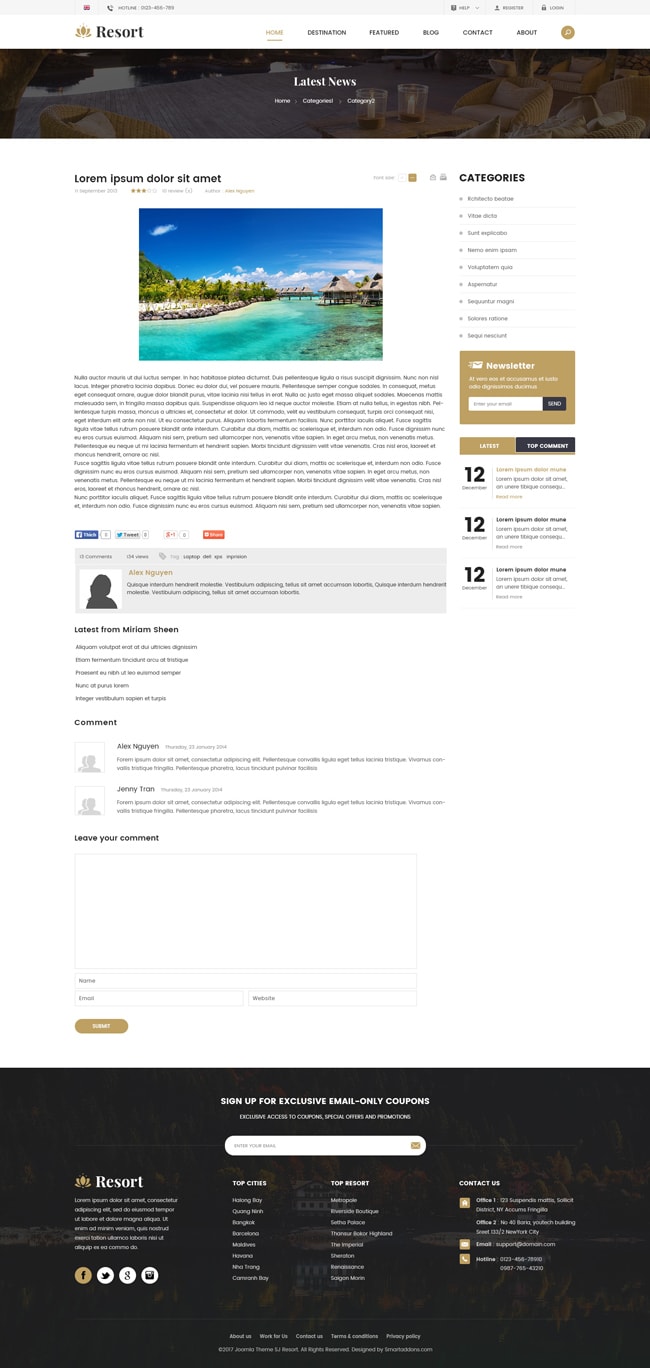 We would like to listen to your opinions about this design as well as what you are looking for in the upcoming templates! We welcome and appreciate all your opinions!

Thanks for reading!
Last modified on