Ordasoft - Professional Joomla Templates and Extensions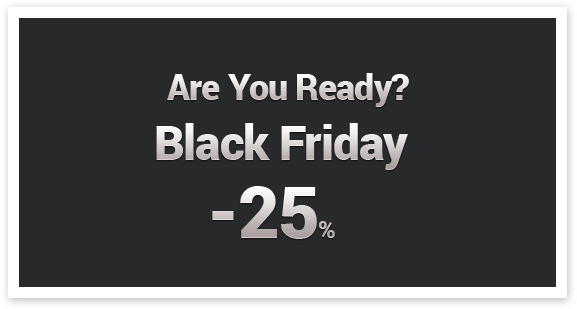 Black Friday and Cyber Monday comes in Ordasoft! Be ready for spectacular discounts!
Only on November 29, November 30 and December 1, December 2 you will be able to buy all our templates, extensions and subscriptions with outstanding discount - 25%.
You need just use coupon code OSFRIDAY and buy excellent Joomla extensions from Ordasoft.
If you want a real deal on Black Friday and Cyber Monday 2013, don't miss four days of outstanding prices on Ordasoft.
Good luck in purchases!
Last modified on